Wednesday, March 11, 2020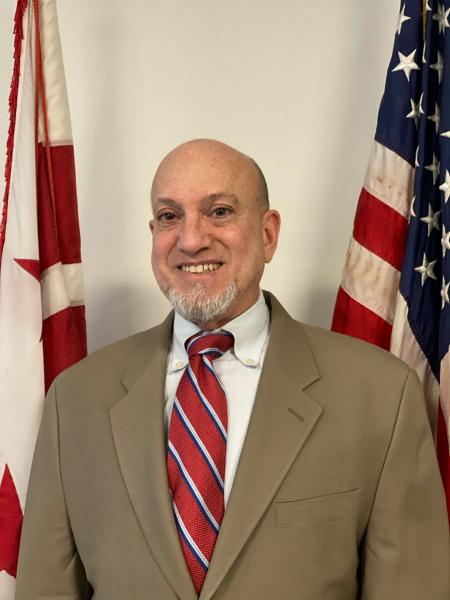 (WASHINGTON, D.C.) – Business attorney and Ward 2 resident Edward S. Grandis is the newest member of the Alcoholic Beverage Control (ABC) Board. Mr. Grandis was sworn in Wednesday for a term expiring May 7, 2023.
Mr. Grandis fills the seventh and final open seat on the ABC Board, joining Chairperson Donovan W. Anderson (W7), Bobby Cato, Jr. (W5), Rafi Aliya Crockett (W5), James Short, Jr. (W7), Rema Wahabzadah (W6), and Jeni Hansen (W2).
Mr. Grandis has more than 30 years of experience in working with business owners on transactional and governmental matters, business improvement districts (BID), and energy and environment public policy. Most recently, he served as the attorney and then the Executive Director of the Anacostia BID Corporation, where he oversaw the day-to-day operations, including government and community relations, marketing, and streetscape improvements.
Previously, Mr. Grandis served on Advisory Neighborhood Commission 2B01 in several different roles including Chairman and Treasurer from 1987-1993. Mr. Grandis served as a Commissioner on the National Capital Planning Commission from 1992-1995. Mr. Grandis has been a DC resident since 1975.
Nominations to the ABC Board, the entity charged with enforcing DC's liquor laws and approving ABC license applications, are made by Mayor Muriel Bowser and approved by the DC Council.
Board hearings are open to the public and held regularly on Wednesdays. The Board's weekly calendar and agenda can be viewed at abra.dc.gov.